Behind the Ear (BTE) hearing aids
Easy-to-wear BTE devices are small, and feature a curved casing designed to nestle comfortably behind the ear. By matching flesh tone or hair color, they hide with ease. A transparent tube connects the device to a custom-created ear mold worn in your ear canal. Ear molds are lightweight and comfortable, making BTE hearing aids easy to wear all day.
BTE style hearing aids can be used by just about everyone. They assist the entire spectrum of hearing loss, from mild to severe. Additionally, they are budget friendly, and adapt to most lifestyles.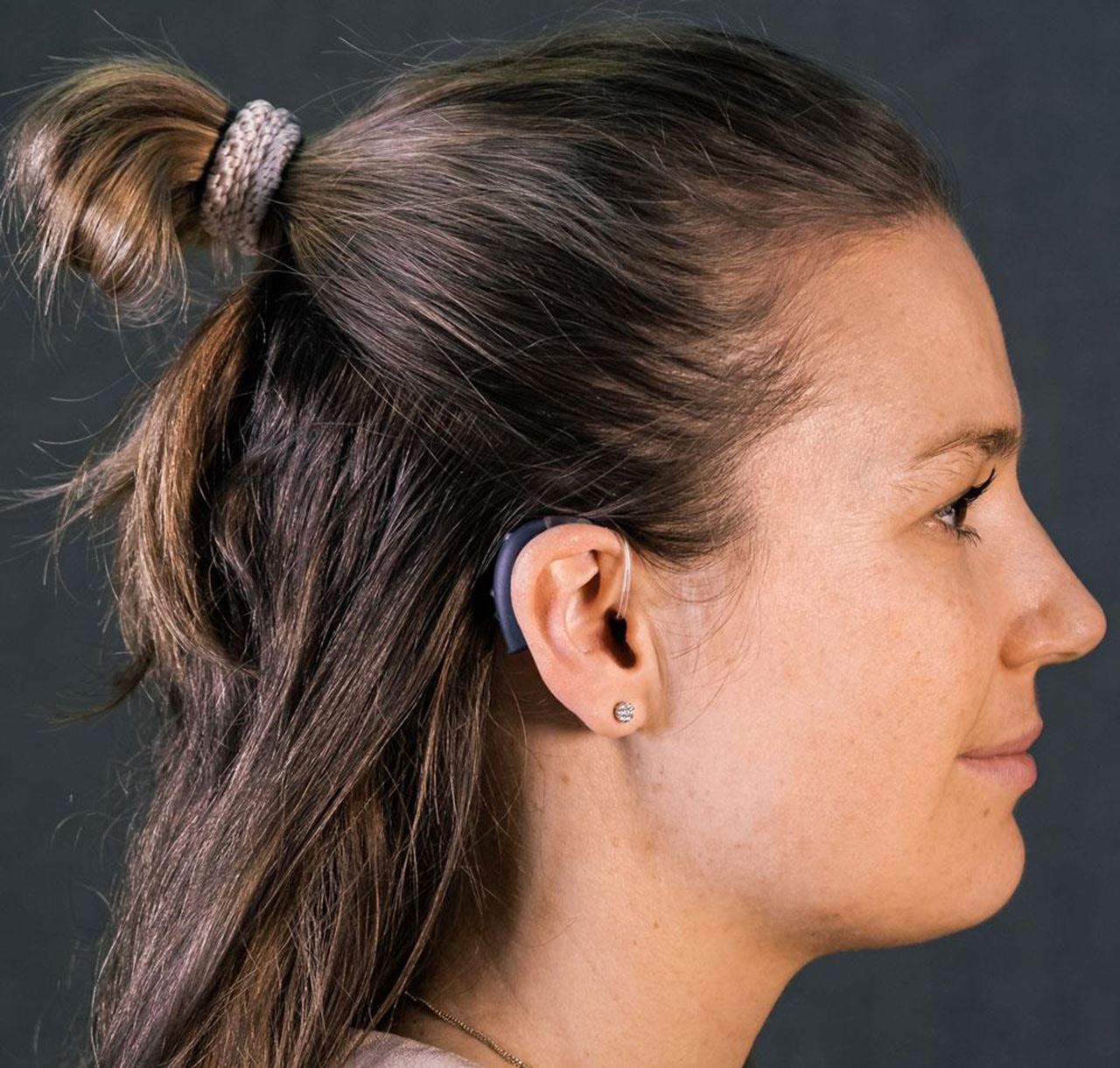 Available in the following hearing aid product families