MIH hearing aid: designed to disappear
Designed to "disappear", the main part of an MIC hearing aid hides in your ear canal. This piece is custom-manufactured based on an ear canal impression taken during your visit, so it's very comfortable. The hearing aid microphone is a separate component, and is worn within the concha, or curved groove, of your external ear—where it stays out of sight. A tiny transparent tube sends sound from the microphone in your concha to the component in your ear canal.
The ingenious construction of the MIC style hearing aid takes advantage of the ear's anatomy to provide near-to-natural sound quality, and outstanding appearance. By placing the microphone in the curved portion of your ear, it's protected from wind noise. This makes the MIH style perfect for active individuals who spend time outdoors.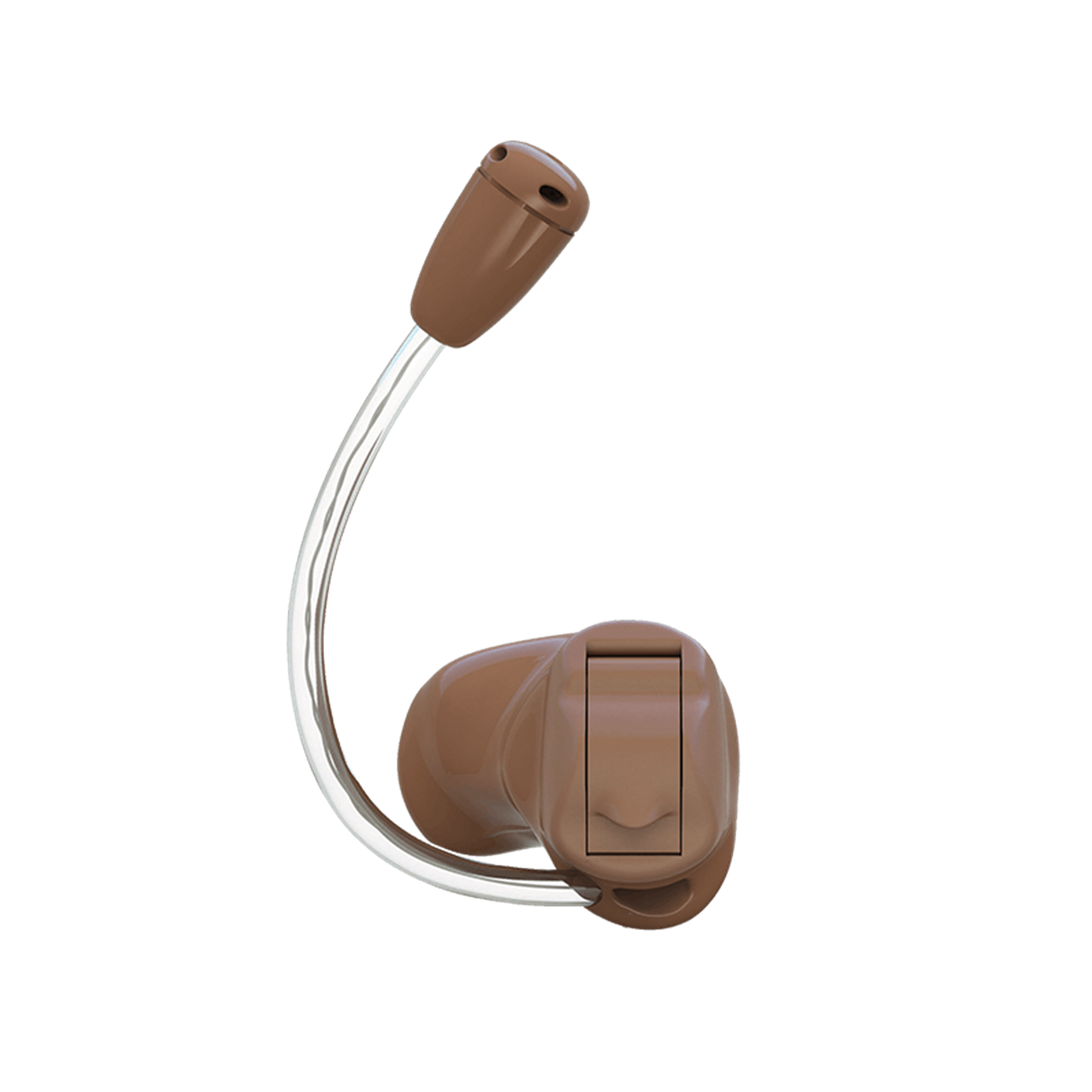 Available in the following hearing aid product families