ITC hearing aids: cosmetically appealing
ITC-style hearing aids are custom-made, based on an impression taken of your ear canal and the surrounding area.
They are slightly larger than completely-in-canal (CIC) hearing aids, but still considered cosmetically appealing. All of the components in an ITC hearing aid are encased within a lightweight plastic shell. Their medium size makes them a great choice for push button controls. ITC hearing aids offer a secure fit, easy insertion and removal, and longer battery life. They work best for mild-to-moderate hearing loss.
Also popular is the Mini ITC style hearing aid. This option is less noticeable than the standard ITC hearing aid, but offers fewer easy-to-reach controls.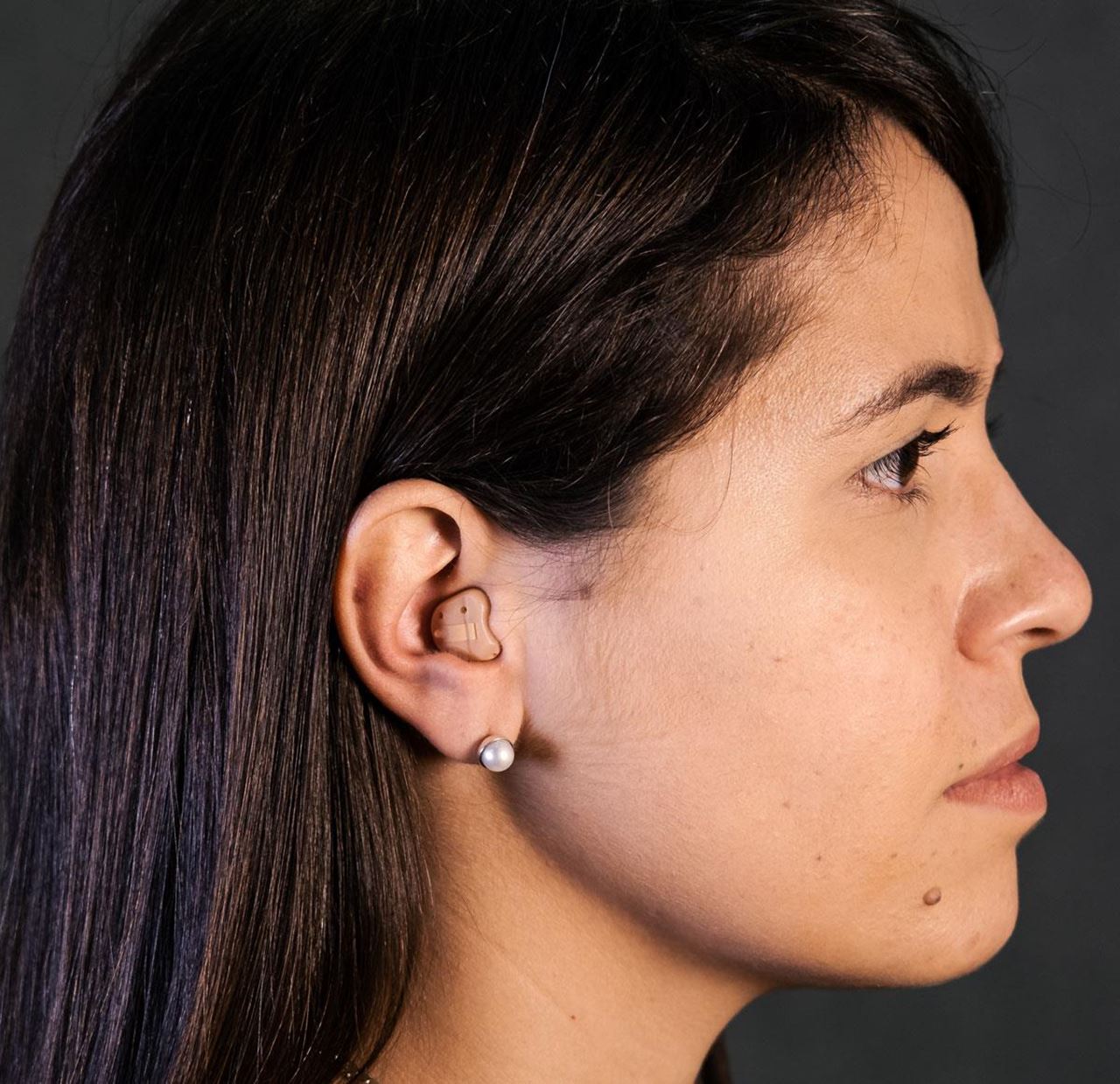 Available in the following hearing aid product families
Our HPF80 NanoBlock protective coating
A special feature of all Beltone hearing aids is called HPF80 NanoBlock coating. An invisible protective shield, HPF80 NanoBlock safeguards the sensitive circuitry and delicate components on the inside and outside of your hearing aids. By repelling moisture and debris such as ear wax, HPF80 NanoBlock extends the life, and lowers the maintenance of your hearing aids.